Director: Yamada Toyofumi
Profile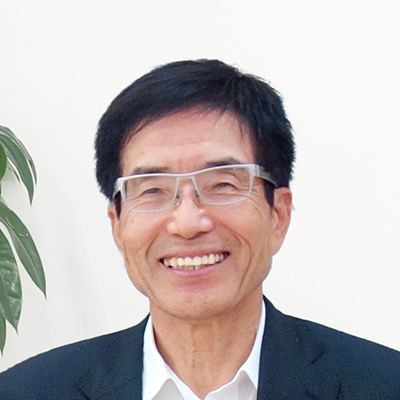 Initially, Yamada Toyofumi discovered a nutritional therapy that does not rely on medicine and, rather, enhances innate human abilities to mitigate symptoms. Having experienced overcoming his own illness, Yamada was inspired by the theory of orthomolecular medicine advocated by Dr. Linus Pauling. After studying mineral nutrition and hair mineral analysis at Doctor's Data, Inc. in the United States, he was certified as an instructor by the clinical laboratory.

In 1984, Yamada was at the forefront of the use of hair mineral analysis tests in Japan; he introduced this preventive medicine screening technique before it was available at other institutes.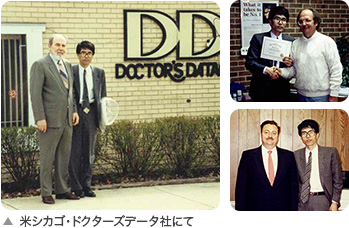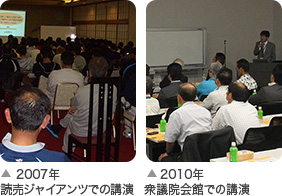 Early in his career, Yamada focused on natural, health-promoting treatments using juice, such as Gerson therapy, which is well known as a cancer treatment in the United States. After conducting extensive research on these treatments' effects, he established his unique fasting program, "Yamada-style Mineral Fasting," based on the preventive medicine theory. He drew a clear line between his program and those aimed simply at losing weight; Yamada-style Mineral Fasting is a comprehensive method of managing beauty and health that continues to be utilized by many practitioners.

Yamada has also incorporated his method into physical conditioning programs for athletes and celebrities. This new system has achieved significant results, and prominent figures in various fields have highly acclaimed his method.
In addition, Yamada has served as a member of several societies, including the Japanese Society for Magnesium Research, Japan Society for Biomedical Research on Trace Elements, the Vitamin Society of Japan, and Japan Society for Bioscience, Biotechnology, and Agrochemistry. He also further studied micronutrients such as minerals and vitamins.

Based on these studies, Yamada identified severe deficiencies of minerals, metabolic abnormalities, and the resulting degeneration of cells and cell functions as the problems underlying disease decreased physical strength among the present-day Japanese. To deal with these foundational issues, Yamada established the Kyorin Preventive Medicine Institute in 1985 to share new preventive medicine knowledge and techniques, primarily to doctors, healthcare workers, and nutrition students.

As he advanced his research in orthomolecular medicine, molecular biology, and cell biology, Yamada created and advocated "Cellular Environmental Design." He expresses its most basic concept in the following statement: "anyone can live a healthy life when the environments of cells are prepared in all aspects." Yamada has clarified for legions of people what preventive and therapeutic medicine should be. In 2013, Yamada established Kyorin Academy. He continues to be committed to cultivating human resources for the promotion of Cellular Environmental Design across Japan through various courses in which he serves as a lecturer.

In 2018, Yamada inaugurated the Japan Association of Lipid Nutrition for Infants (JALNI), which became a general incorporated association in 2019. In 2022, it changed its name to Japan Association of Life-giving Nurture of Infants and has engaged in a wide range of activities throughout the nation for children's sound development.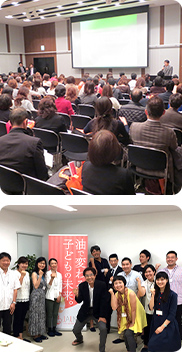 Cellular Environmental Design
Our body is composed of tens of trillions of cells. The systems that comprise the body are broadly divided into the skeletal, muscular, nervous, circulatory, and endocrine systems. Cells within each system are specialized according to the system's functions. These cells, which can be of approximately 200 different types, may differ in shape, size, and role, but all share the same basic structure and mechanism.

One cell, in itself, is a precious living organism; it performs activities to maintain life within itself. When many cells work together, bones, muscles, nerves, blood vessels, and internal organs can thoroughly perform their functions. As a composite of these cells, we humans are unaware of what each cell needs at any given moment—but the cells of our body do know. Cells always "communicate" with each other through the substances they produce.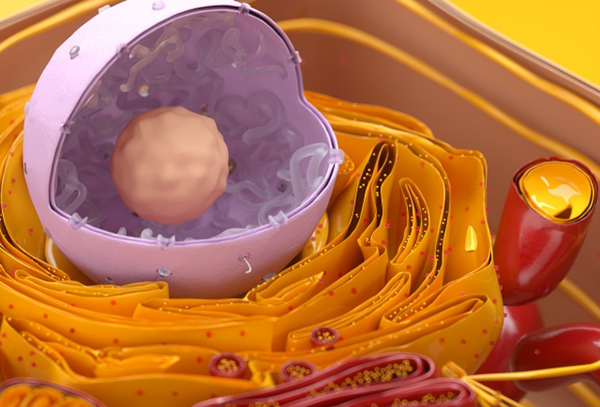 A cell of approximately 1/100th of a millimeter in size has a nucleus of about 6/1000th of a millimeter in diameter. In the nucleus, DNA, which is only approximately 2/1000000th of a millimeter wide but 1.8 meters long, is stored. Various biological activities are performed based on genetic information coming from the DNA. This is why people liken the wondrous and mysterious world of cells to a microcosm.

The activities performed by cells to maintain life are very complex and precise. It is a level of complexity impossible for us, humans, to replicate. This is why only cells, not doctors or medicines, can prevent or cure our physical and mental disorders. Cells interact and discuss both the problems occurring within them and the ways to regain their proper vital activities. This is how they create their own solutions.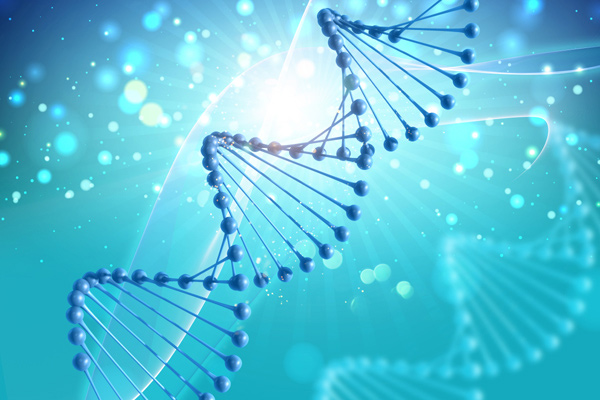 What we must do is prepare favorable environments in which cells can function with ease. No matter which cells in which parts of the body, they all share the same preference for comfortable environments. As long as a favorable environment is maintained, each cell will fully and properly perform its role.

Each cell performs astonishing functions. Cellular Environmental Design is the study of maximizing the cell's ability to express its potential. If a person is healthy as a result of his or her entire cellular make-up becoming vitalized, that person can prevent all types of physical and mental health problems before they occur. Even when a health issue arises, it can be improved through the actions of healthy cells.

All a person needs to do is prepare favorable environments for cells, allowing the cells to work. The cells will perform exquisitely. This is the principle and essence of Cellular Environmental Design.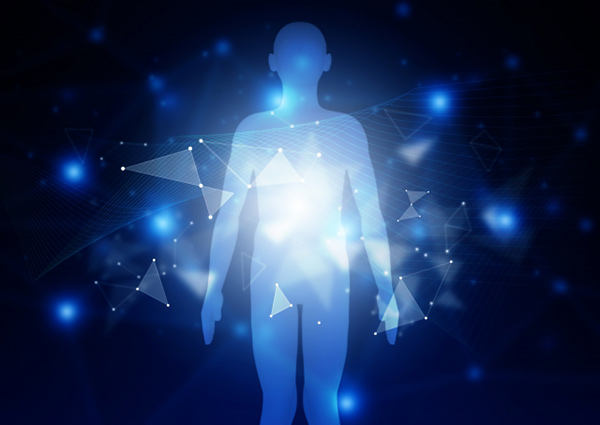 Achievements
Mr. Yamada has lectured prolifically to various professional baseball teams and the boards of education of many cities, as well as at schools, companies, business organizations, etc. Offering healthcare consulting with actionable and validated information, he is committed to helping clients succeed and has achieved significant results. His clients include professional sports players, executives, and celebrities.

Past Lectures
・Presented lectures aimed at professional baseball teams at the baseball training camp, including YOMIURI GIANTS, Osaka Kintetsu Buffaloes (currently ORIX Buffaloes), Saitama Seibu Lions, Fukuoka SoftBank HAWKS. Participants were players, staff, and their family members.
・Gave lectures on "Mineral Nutrition" at Kurashiki University of Science and The Arts.
・Gave lectures on "Mineral Nutrition" at Hanazono International Beauty College.
And More
(Companies and Organizations, in no particular order)
| | |
| --- | --- |
| Consumer Affairs Agency | Friends of WHO JAPAN, Public interest incorporated association (Osaka, Kobe, Toba, Otsu) |
| University of Hawaii at Mānoa | Brazil Natural Group (Sao Paulo) |
| International Conference on natural remedy in Cuba | Conference on Radiation Protection in the city of Ushiku |
| Korea Food Research Institute | Chihlee Institute of Technology |
| JAPAN GREEN CROSS | Japanese Association for Dietetic Research and Education |
| Kanagawa Dental Association | Osaka Midwives' Association |
| Harima Dental Association | Kyoto Dental Association |
| Japan Clinical Plastic & Cosmetic Surgeons Association | Kyoto Senbai-byoin Nutrition Department |
| Tottori Dental Association | Tokai Ryojutsu Practitioner Association |
| A political organization: Koizumi Toshiaki Office | Human Association of Diet Members, Japan |
| Nonprofit organization: Japan Junior Sports Development Association | Japan Youth Development Association |
| FACULTY OF AGRICULTURE, Okayama University | Ryukoku University |
| Kyoto Agriculture Committee | BUNNYS Kyoto Soccer Club |
| Minamisoma Board of Education | Choshi City Public Health Center |
| Matsubara city Board of education | Shimamoto Town Parents and Teachers Association |
| Neyagawa City Board of Education | Kyoto City Preschool Association |
| Kyoto City board of Education | Kawane Town Junior High School Parents and Teachers Association, (Shizuoka) |
| Ami Town Board of Education (Ibarakii) | Hirano Elementary School attached to Osaka Kyoiku University |
| Seinan Gakuin Senior High School | Okinawa International School |
| Shoei High School | Osaka Municipal Taisho Higashi Junior High School |
| Kashiwazaki Senior High School, Niigata | Shimada City Goka Elementary School |
| Suzaku High School | Kanzaki Elementary School |
| ROTARY CLUB of KYOTO-NORTH EAST | KYOTO MORNING ROTARY CLUB |
| Rotary Club of Kyoto-Higashiyama | KYOTO HORIKAWA LIONS CLUB |
| ROTARY CLUB of KYOTO-NAKA | Kyoto Prince Y's Men's Club |
| Hamamatsu Naka Rotary Club | YMCA |
| Rotary Club of Nagahama-East | The Himeji Chamber of Commerce and Industry |
| OSAKA KASHIWARA ROTARY CLUB | Kyoto Chamber of Commerce and Industry |
| The official marriage project by Niigata prefecture | Junior Chamber International Tonami |
| Arakaki plastic surgery | Tosashimizu Hospital (currently Niwa Naturopathic Treatment) |
| Kitasato University Hospital | Sakaguchi Dental Clinic |
| HIRAMATSU HOSPITAL | Kurike Dental Clinic |
| Nishizaki Hospital | Heart Therapy Clinic |
| Kyoto Central Market Fruits and Vegetables Wholesale Cooperative Society | Kyoto Labor and Social Security Attorney Association |
| Kyoto Tax Accountant Cooperative Association | Osaka Silver Human Resources Center |
| General incorporated association: Nihon Caregiving Information Center | Incorporated Association: Disease Prevention |
| Mito Corporation Association | HEALTH SCIENCE RESEARCH ASSOCIATION |
| Kokusai Wagou Iryou Gakkai | Japan Fresh Produce Import and Safety Association |
| Okinawa HUMAN VALUE HEALTH CLUB | The Soroptimist Japan Foundation |
| Kyoto Sanjo Radiocafe | Uji City Community College |
| LONGLIFE Holding Co., Ltd. | Shichida Educational Institute |
| SEIKI COMMUNITY GROUP | Glory International co., ltd. |
| SAGAWA PRINTING CO., LTD. | PSG Cooperation |
| SANYO Electric Co., Ltd. | Okinawa Zenyaku |
| Reve21 | BIOKURA SHOKUYO HONSHA CO. LTD. |
| KATI-ON | NTT Plala Inc. (NIPPON TELEGRAPH AND TELEPHONE WEST CORPORATION, Kyoto) |
| Papillon Co., Ltd. | KALS |
| Green Pasu Corporation | AMENITY GROUP "Daikon no Hana" |
| NHK Culture Center Co., Ltd. | Zenyaku Kogyo Co., Ltd. |
| Mainichi Culture Center | Chionji Temple |
| Kanashita Construction Co., Ltd. | Manpuku-ji Temple |
| Mitsui Sumitomo Insurance Company, Limite | Shokoku-ji Wakei Gakuen |
| KOBE SEISHIN ORIENTAL HOTEL | MIKI Corporation |
| Hotel Nikko Princess Kyoto | RIHGA Royal Hotel Kyoto |
| International VIP Club KANSAI | Kobe Meriken Park Oriental Hotel |
| Okinawa Insatudanti | Osaka Printing Association Co., Ltd. |
| SEIKI COMMUNITY GROUP | Aska Corporation Inc. |
| Nichiden Co., ltd | MEIRIN SEMINAR |
| Funai Media | Marumasa Printing Co., Ltd. |
| TOKUSHIN CRAM SCHOOL | JAPAN SANGARIA BEVERAGE CO., LTD. |
| Sejimo Kensetsu Kogyo | Kabushikigaisya Shinyo Kokansyo |
| TAKARA BELMONT CORPORATION | ASAHISHIKO.CO., LTD. |
| Chuoh Kyouiku Kenkyusyo, Inc. | Ashitano Tane |
| Marumasa Business Service | SANKO MUSEUM |
*Many other companies and organizations